---
Portfolio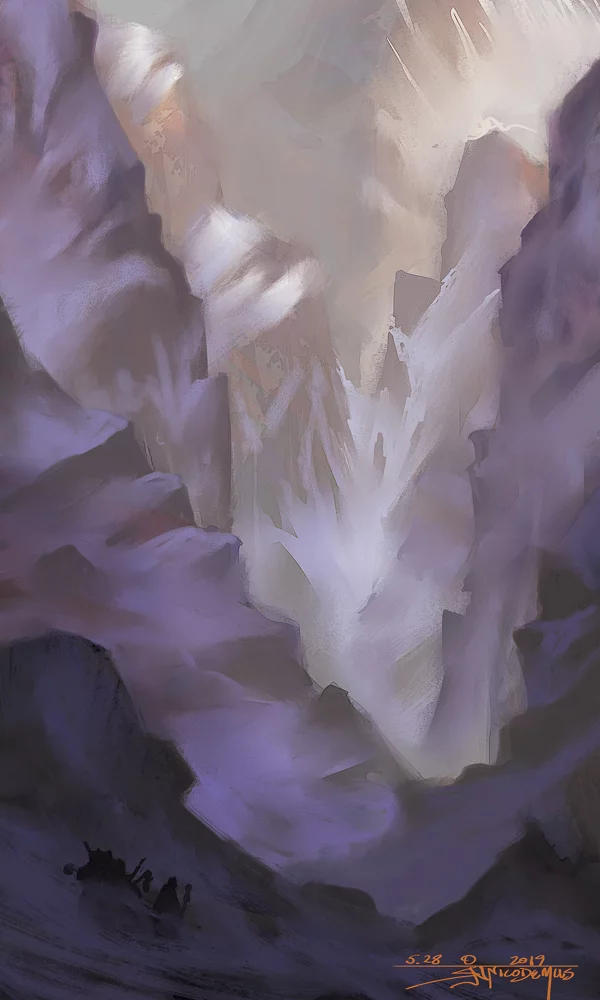 ---
Game/Published Work
Historical Research, Asset Management, Concept Art, Texture Artist, Texture editing, worked on developing customization system (never brought into game due to scope)
Weapon assets, Asset Management, Concept Art, Texture Artist, Texture editing
Illustration of "Hearth" Location for Griffon's Saddlebag 5e Items, Characters and Locations Book
Character Artist, Concept Artist, Gameplay Tester
Environment Artist, Background Artist, Asset Artist, Concept Artist
Other/Client Work
---
---
Steven's Story
As long as I can remember, I've had a sketchbook and pencil in my hand. Growing up playing video games and witnessing the creation of my favorite fantasy and sci-fi films like Lord of the Rings and Star Wars, I found myself drawn to the way that these worlds were developed through concept art. I began collecting anything and everything that outlined these processes, such as concept art books and magazines. I found that video games were the most powerful influence in my fascination with concept art.
Growing up in a tight knit family and community in Muhlenberg, PA, I chose to complete my undergraduate studies at the nearby Albright College, receiving my Bachelor's in Digital Media and Studio Art in 2016. Following my college graduation, I began working locally at GoggleWorks Center for the Arts in downtown Reading, PA, where I was the manager of an art-house film theatre for the next five years.
Through GoggleWorks, I was introduced to Kris Jackson, co-founder of Milkroom Studios/Entertainment (later CrossTrainer Mixed Reality LLC), an independent game company. I began working with Kris on a number of Augmented Reality and Virtual Reality mobile games from 2016-2020, including A+E Crime Scene AR, Truck Night in America AR, and Knightfall AR. These projects offered a wealth of experience in varied industry roles such as Concept Artist and UI development and design. Through these roles I honed a plethora of skills related to 3D asset creation & editing, world design and lighting.
In 2021, I made a career move and was hired full-time as the assistant director of the Center for the Arts (CFA) at none other than my alma mater, Albright College, where I still work today. My work consists of collaborating across disciplines from music to theatre, fine art to fashion and so on, creating video content and building a larger more inclusive community both in our buildings and on our social media. It helps my creativity as an artist to be around so many young vibrant and talented people daily and I feel that it shows in my growth.
When I am not working in games or at the CFA, I have seen growth and success in my artistic endeavors by maintaining a studio practice and spending time freelance painting, creating digital art & graphic designs and art commissions.
In my (limited!) free time, I love the outdoors and adventures such as hiking and camping, I enjoy jamming out to music on road trips, and playing volleyball on a competitive recreational team.
Want to know more? Drop me a line below.
---
Contact Me